CountryMusicRocks has teamed up with America's Farmers Family to showcase a recipe using farming products. We decided to choose a fun recipe showcasing organic Popcorn, an item that the Pistorius Family farms.  Check out our recipe for Organic Carmel Popcorn. Visit our Pinterest Board and pin this delicious recipe!!!

Ingredients
20 Cups Air Popped Organic Popcorn
2 Butter Sticks
2 Cups Brown Sugar
1/2 Cup Corn Syrup
1/4 tsp Baking Soda
1 tsp Vanilla Extract
Dash of Salt
Directions
Use a popcorn popper & pop 20 cups of organic popcorn.
Place the popped corn in the roaster pan and cook uncovered in oven on 250 for 5 minutes
Melt in sauce pan 2 sticks of butter, 2 cups of brown sugar, and 1/2 cup corn syrup. Bring to low boil about 5 mins.
Take off heat and add 1/4 teaspoon of baking soda, 1 tsp. of vanilla, and a dash of salt.
Mix 1/2 of this with the popcorn and then pour other 1/2 on top of popcorn.
Cook for 1 hour at 250 stirring every 15 mins.
Learn more about the Pistorius Family by clicking HERE.
Keep up with America's Farmers Family and learn more about the farming community by visiting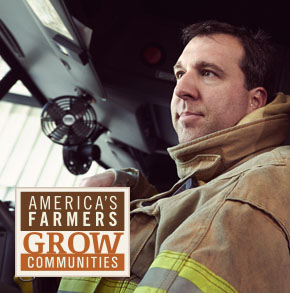 This post was created in partnership with America's Farmers. All opinions are my own.