Country superstar Brad Paisley is currently out on the road for his 2019 World Tour. Making his way across the states throughout the summer, and then continuing his trek across the pond this fall, Paisley is delivering a solid country music experience to fans night after night.
Joining Paisley on the road this summer are two solid, chart-topping artists – Chris Lane and Riley Green. Both Lane and Green make for a great fit on the Paisley tour and perfectly ties together the concert experience.

We caught the Brad Paisley World Tour 2019 this past weekend in Ridgefield, WA at the Sunlight Supply Amphitheater. The energy was high all throughout the evening from the moment the show began. The show served as a great opening to the summer concert season!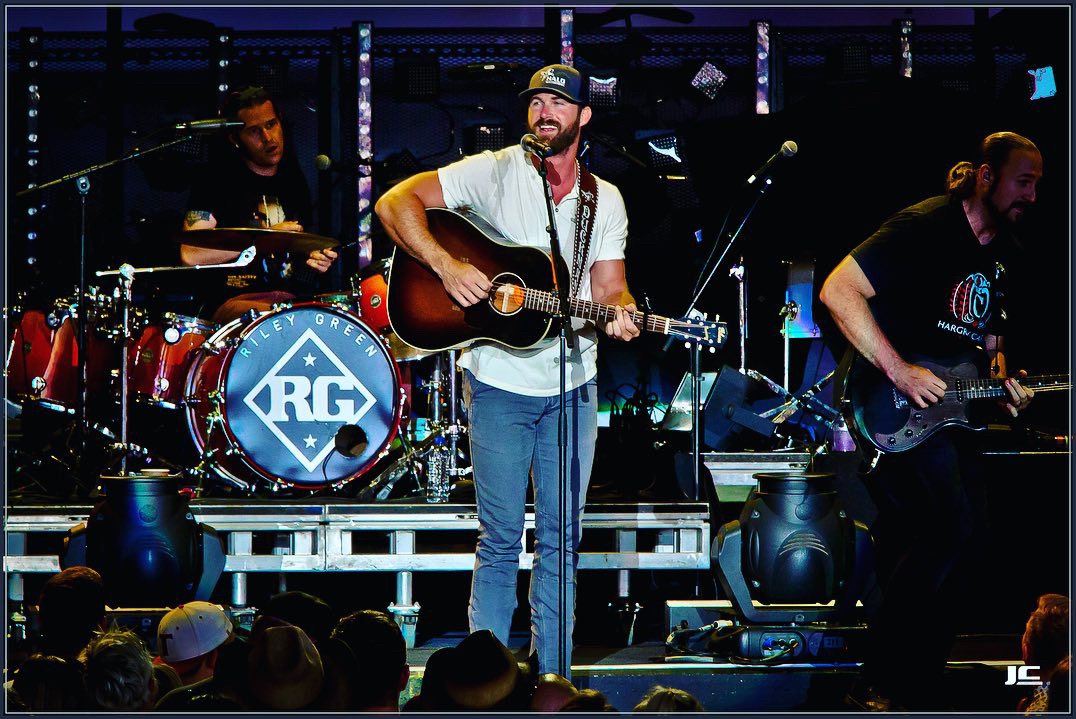 The opening set belongs to Riley Green where he makes a strong introduction and sets the tone for an enjoyable evening ahead. Showcasing his new music with songs such as EP titled track, "Get That Man A Beer,"Bettin' Man" and  more, all the way to his #1 hit "There Was This Girl, " Green made a lasting impression in a short amount of time. It is clearly evident that Riley Green has a long & bright future ahead in country music.
Chris Lane is next to take the stage and delivers a fantastic set. Starting things off with "Fix," Lane keeps the momentum going with a high-energy performance.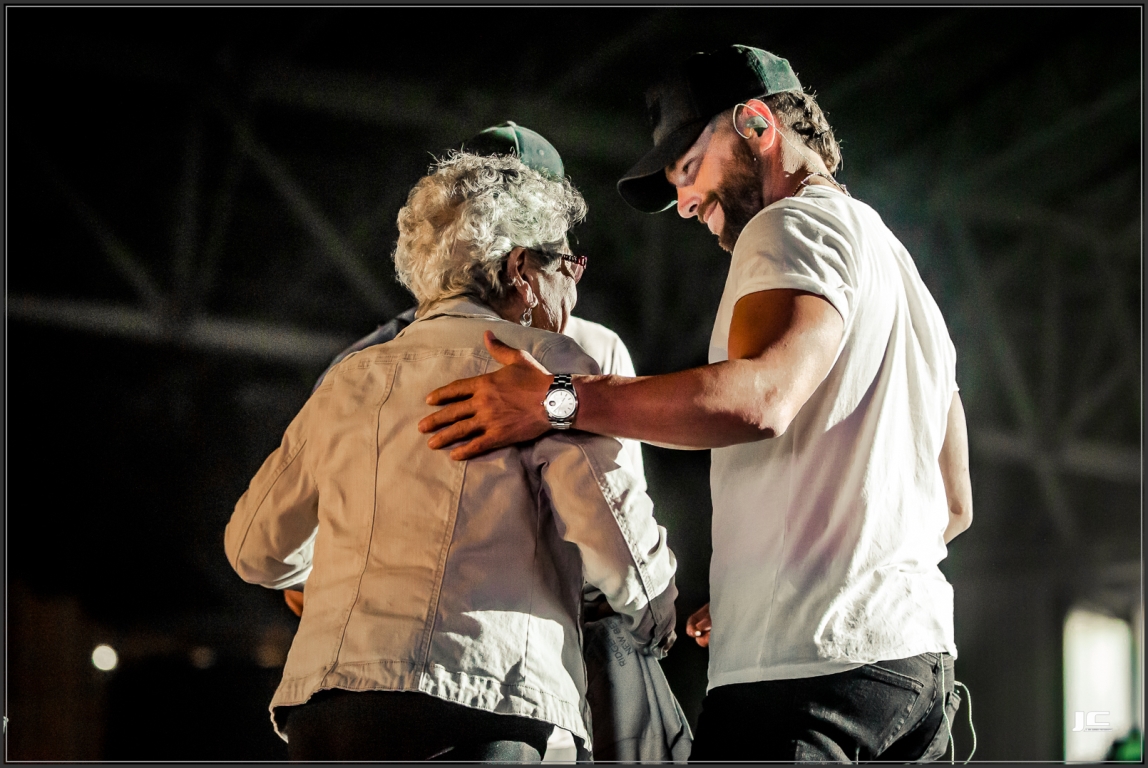 Highlighting his current hit single, "I Don't Know About You," Chris selects a gal from the audience to join him onstage. In Ridgefield, WA, Alberta was a very lucky lady that received some special attention on stage. This gave us all the feels and shows that Chris Lane is a class act.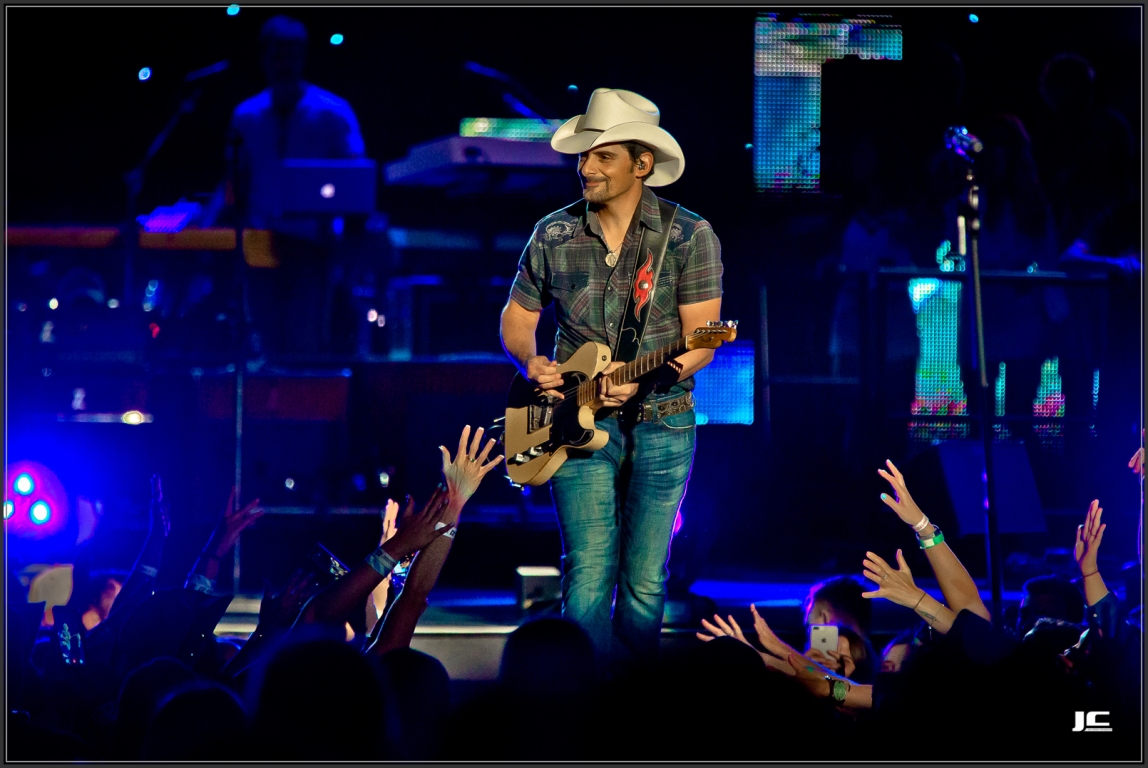 Up next – the man of the night – Brad Paisley! Opening his set with "Beat This Summer," Paisley was pure magic on stage for his 20+ song concert. Delivering hit after hit such as "Waitin' On A Women," "Then," "Online," "Celebrity, " "Whiskey Lullaby" and so many more, the country superstar wow'd the crowd with a memorable performance.
There is something so very special about a Brad Paisley concert. He has a certain way to create a magical evening from the time he steps on stage until the end. No matter if you are in the first row, or out on the lawn, you can feel magic in the air. Not just any artist can create these moments for fans night after night, but Brad Paisley sure can and he does it very well.
The Brad Paisley World Tour 209 will continue throughout the summer and it is a concert that you will not want to miss. To see if the tour is heading to a city near you, visit bradpaisley.com.