Long recognized as one of Country music's most well-rounded, deeply passionate and prolific artists, Wheelhouse Record's chart-topper Granger Smith announced one of his most personal projects to date: They Were There: A Hero's Documentary. Arriving on November 30 in conjunction with an original soundtrack, the self-produced documentary honors the lives of five fallen soldiers and seeks to pay tribute to their heroic sacrifices and infinite legacies.
In partnership with Texas Roadhouse and Altama, the full-length documentary will be available across Granger's YouTube channel, while the soundtrack will be available at all digital retailers and streaming services. Pre-order HERE.
Granger reflects on his inspiration for the project, "I'm lucky enough to have achieved a lot of different milestones and accolades in my career, but I realize that doesn't come from merit alone. I discovered a long time ago that I am allowed to chase these dreams because of men and woman who volunteer to ensure my freedom. 
I've taken entertainment tours to war zones in the Middle East. I've walked 400 miles in combat boots to raise money for returning soldiers. And somehow, none of that comes close to repaying my debt of gratitude. When a hero falls, their legacy must live on. Their sacrifice has sewn the fabric of our freedom, and their story must be retold."
Over the course of five days, producer Granger Smith and director Paul De La Cerda embark on a journey to honor each soldier, one hero per day. Set against the Chihuahuan Desert near the Texas Rio Grande and Mexico border, Granger narrates the film, reading personal letters from the soldiers and meeting with family members and loved ones throughout the course of the film.
Through one-on-one interviews, viewers intimately get to know their stories, their families and the aftermath of losing a loved one for the price of freedom.
Deeply passionate and immensely patriotic, Granger is an avid supporter of U.S. military men and women: he founded the "100-Mile Boot Walk" several years ago and has since walked hundreds of miles in combat boots to raise awareness and funds surrounding the challenges and needs troops face upon returning home. He has also performed several shows overseas for our troops.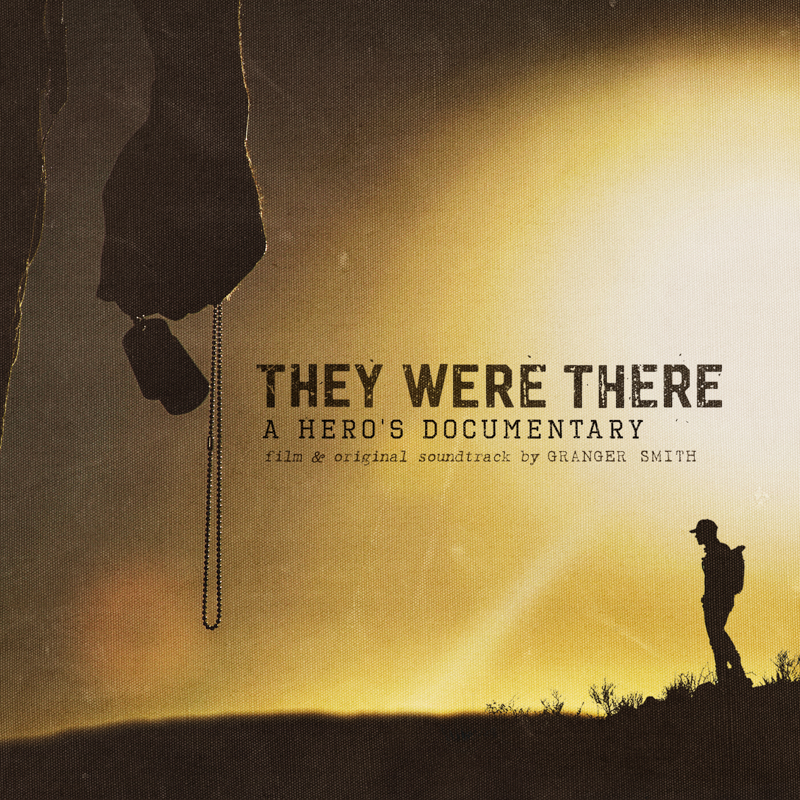 They Were There Original Soundtrack Tracklist:
1) "They Were There" (Granger Smith, Mitchell Tenpenny, Jordan Schmidt, Andy Albert)
2) "You're In It" (Frank Rogers, Justin Adams, Mark Nesler)
3) "We Got It" (Granger Smith, Jordan M. Schmidt, Justin Wilson, Jamie Paulin)
4) "4 Wheel Drive" (Granger Smith, Frank Rogers, Mike Florentino)
5) "Everybody Lives" (Tommy Cecil, Seth Ennis, Jay Brunswick, Jaida Dryer)
6) "I'm A Fan" (Granger Smith, Justin Wilson, Jamie Paulin, Jordan Schmidt)
7) "Raise Up Your Glass" (Frank Rogers, Matt Alderman, Ty Graham)
8) "Love Ain't Blind" (Granger Smith, Justin Wilson, Jamie Paulin)
9) "Home Cooked Meal" (Granger Smith, Frank Rogers)
10)  "Never Too Old" (Granger Smith, Justin Wilson, Jordan M. Schmidt, Andrew Albert)
11)  "You're In It" (Remix) (Frank Rogers, Justin Adams, Mark Nesler)
For more information, visit www.grangersmith.com
Buy Amoxil
Sertraline no prescription
buy Isotretinoin online