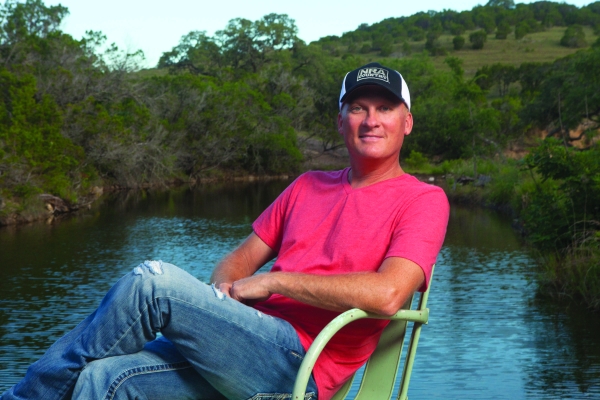 Country star and outdoor enthusiast Kevin Fowler has been chosen as the NRA Country Artist Of The Month for October. Just a month away from his highly anticipated November 12th album release, How Country Are Ya?, featuring his hit single and title track, he joins some of country music's biggest artists in teaming up with NRA Country to celebrate his support of our brave men and women in uniform, appreciation for the great outdoors, and love of family.  
"My dad instilled in me the love of hunting and fishing at an early age. My mom gave me the gift of music. When I'm not on the road playing music you'll find me chasing deer, telling fishing lies or at the shooting range," says Fowler. "I'm just as passionate about the outdoors and the second amendment as I am my music. They're all a big part of who I am.  I'm Kevin Fowler and I am NRA country."
As part of the October promotion, fans can get NRA Country Connected and automatically be registered to win a Kevin Fowler "Bubba Bundle" prize pack including:  autographed CD, beer belt buckle, koozie trio, and flag.  Fans can also check out exclusive video footage and more at www.nracountry.com.
With six studio albums, a compilation album and a live album already under his belt, Amarillo-born Kevin Fowler continues to seamlessly deliver his fun-loving and energetic brand of country music to scores of fans around the country.   He has garnered 18 Top 5 singles, 10 of which have hit #1 at Texas radio, creating unparalleled staying power in the Texas/Red Dirt music scene. Staying true to his road-warrior reputation, Fowler has plans to bring his impactful live show to numerous regions throughout the country well into 2014 in support of the brand new album.
Visit www.nracountry.com from now through the end of October to check out exclusive content and register to win. Celebrate our country and learn more at www.NRACountry.com!  Fans can keep up with Kevin by visiting his web site at www.KevinFowler.com or by following him on Twitter @KevinFowler.  His new album, How Country Are Ya? hits stores on November 12th, and is available for pre-order HERE.